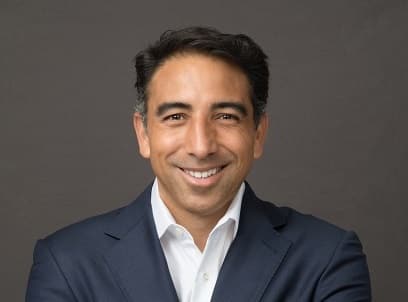 Business Chief sits down with Eric Kaled, President of the CommTech and Transportation subsidiaries of successful Charlotte-based company SPX Technologies.
Eric Kaled has enjoyed a diverse career thus far, working in more than 20 countries across the globe.
Today, he is President of the CommTech and Transportation subsidiaries of Charlotte-based company, SPX Technologies, a supplier of highly-engineered products and technologies.
Prior to joining SPX in 2019, Eric held various executive leadership roles across Crane Company, including in payment, merchandising and process flow technologies for the chemical, refining and power industries.
He is a keen advocate of striking the right balance between a traditional business mindset and taking a more people-centred approach, stressing that authenticity and transparency are key.
Here, Business Chief catches up with Eric to discuss overcoming pandemic challenges, his goals for the 12 next months and the importance of learning your lessons.
Tell us a bit about yourself and your career so far
My experience has been quite diverse to date. I've been fortunate to work in over 20 countries, within a multitude of disciplines – from operating with cutting-edge semiconductors, radio chips, the first cellular phone system on a chip, and Bluetooth – and at different levels. Today, as President of the CommTech (TCI and ECS) and Transportation (Genfare) subsidiaries of SPX Technologies, I head a workforce and team of leaders committed to making high-tech solutions as effortless as they are useful.
At SPX Technologies we specialise in innovative next-generation technologies that ensure a smarter, more secure future for all. For example, if you've ever wondered how airports detect drones, TCI and ECS' precision geolocation technology may have been an underlying capability in making that happen. And if you've used a credit card, smart card, mobile app, or cash to ride public transportation, Genfare's cloud-based software, mobile and hardware technology probably enabled your journey.
Prior to SPX Technologies, I held executive leadership roles across CraneCo, including payment, merchandising and process flow technologies for the chemical, refining, and power industries. I spent more than 20 years at the intersection of growth, optimisation, and business acquisition, stewarding businesses and cultivating leaders in publicly-traded B2B companies spanning fintech, retail, mobile, gaming, transportation, and industrial manufacturing.
What does your role with SPX Technologies entail?
Since joining SPX Technologies in 2019, my role has evolved to my current title of President of both the communications technology for detection and measurement platform and the transportation division – CommTech and Genfare, respectively. As a global manufacturer and supplier of highly-engineered technological solutions with more than 10,000 employees across the globe, I'm also proud to be on the company's executive council for diversity and inclusion and a facilitator of the sponsorship of our executive leadership program. Additionally, I'm part of the executive software council for engineering development, focused on innovation, and an executive leadership member for enterprise-wide activities and influence.
What is the biggest challenge you face in your job?
My biggest challenge relates to securing organic and inorganic growth for each of the businesses I preside at SPX Technologies, in addition to daily operational coaching. Balancing time in a way that gives enough prioritisation and focus to each one of those elements is quite challenging; particularly when navigating an enterprise-wide role of supporting diversity and inclusion, software council and executive leadership programmes, while seeking new talent and coaching them to help scale, in the US and the UK.
The combination of all those elements is a challenge, which is why we advocate for a clear company culture which is sympathetic to everyone's individual philosophy and values in order for teams to be managed in a structure that is efficient and clear. For instance, by delegating and trusting others, we're able to drive scalability and grow operations. On a personal level in my current role, I strive to make a positive impact on my organisation, taking the time and focus on making a positive difference.
Given the pandemic, economic uncertainty and war in Ukraine, how tough have the past few years been for your company?
Despite the unsettling past few years leading up to the current state of economic and social unrest, we actively chose to see challenges as opportunities to support and make a positive impact on people – from our employees to wider communities. For instance, in 2020 amidst the global COVID-19 pandemic, our SPX CommTech team continued providing essential service and support to defence teams, emergency services and law enforcement customers with critical radio frequency technology. This allowed us to build a stronger team culture, evaluate how we're impacting society and bring people together in a time of need.
In challenging environments, we're compelled to approach everything differently, whether that be a company-wide business process or a specific product feature. This enables us to accelerate innovation and produce new and unique solutions that allow us to problem-solve in new complex scenarios. For instance, when faced with the fast-evolving conflict in Eastern Europe, at SPX CommTech we produced and launched a new scalable solution to detect, track and defeat Unmanned Air Systems (UAS) engaged in hostile activity or surveillance within 12 months. Today this solution is currently being deployed in active conflicts and is enabling us to gather further feedback from customers that will, in turn, help us make improvements for future operations.
Ultimately, the ability to embrace challenges by looking at the problem and seeing how we can add value has allowed us to build effective solutions, which is how we will continue to operate as we navigate present and future uncertainty.
How important is it for companies to strike the right balance between having a traditional business mindset and taking a more people-centred approach?
It's very important and stems from authenticity. The balance lies in stating what business is about and allowing people to grow within it based on a clear understanding of its targets, goals and what has to be done in order to achieve them. Being authentic and transparent about your targets enables meaningful conversations to be had among groups, removes friction in decision-making and helps focus support of three key groups: users, investors and employees.
As a business we value transparency and openness, and as such all employees see our monthly KPIs, from finance and growth goals to operational excellence and talent. This enables us to discuss how we're performing against each target, what's top of mind, any concerns and what we must focus on going forward. Ultimately, this approach removes the need to choose between having a traditional business mindset and a people-centred approach – it's about our collective alignment and targets. This way we guarantee everybody is on the same page and we don't have to trade one over the other.
What advice would you give your teenage self?
The main advice I would give to my teenage self is to focus your whole mind on the goal you want to pursue and, if it's really what's important to you, do whatever it takes at all levels to achieve it. Be full-hearted and the best that you can be. A second piece of advice would be to always be mindful of the consequences of your actions and of all lessons learned during your professional and personal journey. In today's age of social media, we've seen a significant backlash against those articulating or posting a thought before carefully considering its implications. This has, naturally, drastically transformed since I was a teenager, but the core lesson is still there.
What are your goals for the next 12 months?
A key professional goal is to hit our performance indicators for both businesses – SPX CommTech and Genfare. Additionally, over the coming year, we want to encourage more celebration and recognition of our teams across our US and UK offices. The past 12 months have already seen great successes, from the rapid expansion of SPX CommTech's business operations culminating in multi-million contract wins for our BLACKTALON Counter Unmanned Air Systems solution, to shining the spotlight on our female leaders on International Women's Day. However, our biggest success to date is embracing our culture and diversity as an organisation, celebrating successes and supporting others to continue making a positive impact on the world around us.
Finally, on a personal level, a goal I wish to achieve over the next year is to take time to charge my mental and physical battery – shutting down from business, enjoying time with friends and family, and returning to business with renewed strength and determination to continue making a difference.